Full Time
Category: Teaching Staff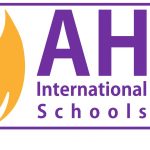 Website Asian Hope Schools
A PE Teacher at Logos International School, Phnom Penh, Cambodia is required for January 2021. This is a whole school position joining a team of 2 others.
Logos International School's curriculum is founded largely on North American standards and is strongly attached to our Expected Schoolwide Learning Results. It covers core academic areas such as Bible, English, Social Studies, Mathematics, and Science as well as a broad spectrum of other subjects. In elementary, students participate in Music, Physical Education, Swimming, Art, and Khmer language. In middle and high school, elective classes enrich the core curriculum. These classes include Yearbook, Graphic Design, Chorus, Choir, Art, Physical Education, and Drama. For foreign languages we offer Khmer and Mandarin. Several AP (Advanced Placement) classes are offered to junior and senior students, culminating with the internationally recognized AP exam.
Team sports are a great way to teach teamwork and encourage personal fitness and health; students have the option of participating in volleyball, basketball, soccer and swim team. These teams compete with other schools in the city and across Asia.
The school has around 350 students from age 3 years to Grade 12 who come from more than 20 countries including Cambodia. Approximately 25% of our students are from missionary families, while some 40% of our students are from non-Christian homes. Our facilities include a 25m swimming pool, two computer labs, cafeteria, covered gym, medium sized soccer pitch with artificial grass, medium sized library and a multi-purpose room seating 200+.
Logos is a fully accredited member of both the Association of Christian Schools International (ACSI) and the Western Association of Schools and Colleges (WASC). Most of the teachers at Logos come from North America but other countries are represented, as well. Cambodian teacher's aides assist in the classroom and are mentored by the classroom teacher at the elementary level.