Full Time
Category: Primary Teacher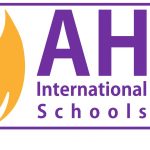 Website Asian Hope Schools
Literacy Teacher for Grade 5 & 6 is required at Asian Hope International School, Phnom Penh, Cambodia.
AHIS is dedicated to providing a high quality, child-centered education in a safe Christian environment, ensuring that every child feels worthy and appreciated. Children at AHIS learn through a unique bilingual curriculum based on the English National Curriculum which is integrated with the Cambodian Curriculum following an integrated Topic approach.
As a bilingual school for Cambodian children, our classes are taught in English and Khmer, helping the children to appreciate and retain their own culture while being prepared to take their place as leaders in the global community. We teach from a Christian worldview in a very open and 'no pressure' atmosphere, recognizing that the children come from different religious backgrounds.