Full Time
Category: Teaching Staff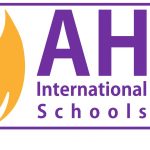 Website Asian Hope Schools
Asian Hope Schools, Cambodia
Full time Visual Arts Teacher at Logos International School, Phnom Penh, Cambodia is required to teach across the whole school from Grade 1 – Grade 12.
The vision of Logos International School is to assist parents in the nurture of their children by providing an academically challenging environment where children will learn about God through the study and practice of the Bible. Our staff are encouraged to be servant-leaders among our students in such a way as to honor and glorify God. 
The school has around 350 students from age 3 years to Grade 12 who come from more than 20 countries including Cambodia.  Approximately 25% of our students are from missionary families, while some 40% of our students are from non-Christian homes. Our facilities include a 25m swimming pool, two computer labs, cafeteria, covered gym, medium sized soccer pitch with artificial grass, medium sized library and a multi-purpose room seating 200+. 
Logos is a fully accredited member of both the Association of Christian Schools International (ACSI) and the Western Association of Schools and Colleges (WASC). Most of the teachers at Logos come from North America but other countries are represented, as well. Cambodian teacher's aides assist in the classroom and are mentored by the classroom teacher at the elementary level.