Full Time
Category: Primary Teacher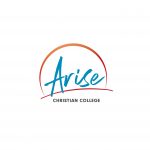 Website Arise Christian College
Arise Christian College, NSW
About the business
Visit: www.arisecc.nsw.edu.au
We don't think of Arise Christian College as simply a school for students with disabilities. Arise is for students with unique abilities; abilities we will nurture, abilities that will grow, and abilities that will become the path to your child's future success as a valuable and contributing member of society.
Arise was established at the beginning of 2020 in the buildings of sister school, Maitland Christian School, until the new facilities open in 2021. Arise Christian College is currently registered to enrol students from Years 1-10. The School is currently being run in classrooms at Maitland Christian School until the modern and well-equipped facilities are due to be completed in 2021. Arise employs qualified staff, who are committed Christians and are active members of their local church.
About the role
Applications are invited from suitably qualified and experienced Christian educators for the position of Primary Teacher, with preferred experience working with students with a variety of special needs. Graduates are welcome to apply. This is a full-time equivalent role commencing Term 3 2021.
Apply online at: https://www.maitlandcs.nsw.edu.au/contact-us/employment/ Applications received through Seek will not be considered. Applications MUST be submitted via our website.
Benefits and perks
Maitland is a fantastic place to work! Located a 45 minute drive from the beaches of Newcastle and close to the gorgeous Hunter Valley our School is perfectly positioned for those who are looking to move to take on a new role and live a better life in an affordable area. There are excellent opportunities for personal growth at Arise with an opportunity to make a real difference.
Skills and experience
A committed Christian actively involved in their local church;
Capacity to work across multiple ages, stages and ability levels Bachelor of Education (Special Education) or other related studies.
Bachelor of Education applicants will be considered if you have a passion for special needs.
Experience working with students with a variety of special needs
A teacher with a growth focussed mindset to achieve positive outcomes for students with special needs.
A commitment to work with and within a collaborative small team environment.
Enthusiasm for transformational Christian Education, integrated into curriculum and delivered in a framework with an increasing missional focus.
Experience, or willingness to learn quality teaching based on Explicit Instruction framework.
Well-developed communication, administration and interpersonal skills.
Passion, heart and capacity to make a difference in young people's lives.
Living out a strong bible based faith in line with the School's foundational beliefs.
Experience in teaching InitiaLit, MiniLit or MacqLit programs, or willingness to gain training.
Knowledge of the social and educational needs of students with Autism, Intellectual Disability, and other diagnosis that impact on learning.