Full Time
Category: EA/PA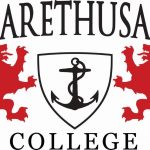 Website Arethusa College Arethusa College
Arethusa College
About the business
Arethusa College (QLD) is an independent, co-educational school catering for students requiring an alternative to mainstream schooling. We are accredited as a Special Assistance School with campuses located across South- East Queensland
We believe in Doing School Differently, providing an alternate approach to education, and serving students who have been let down by an education system that was not able to flex and adapt to meet their unique needs and circumstances.
At Arethusa College we Believe, Expect and Celebrate as we see our students move towards achieving their full potential. We Believe in our students; we don't define them by their past experience but rather their future potential and possibilities. We Expect great things of our students; as a result we raise the bar, we invest and journey with them and we Celebrate our students; because they are absolutely worthy of being celebrated, as they step out of their comfort zones and towards the goals they set for themselves.
About the role
An exciting opportunity has arisen to join our College Community as an Executive Assistant (EA) in the Business Hub at our Deception Bay Campus (The Bay). The EA is responsible for providing comprehensive executive, administrative and personal support to enable the Executive Principal to effectively manage their responsibilities in a dynamic and complex organisation.
This role requires considerable organisational, multitasking and time management skills, outstanding computer proficiency and an ability to liaise, interact, and communicate effectively with all members of the Arethusa College community.  It is a key position in the organisation and requires high levels of emotional intelligence, sensitivity and flexibility.
About you
Essential
Demonstrated experience in a busy EA or executive level support role
Experience as a Board Secretary (desirable)
Warm and friendly disposition including an ability to empathise with members of the Arethusa College       Community
Excellent interpersonal and communication skills (both written and verbal) with an ability to build  relationships, communicate at all levels, "read the room" and remain calm under pressure
Professionalism, integrity and dedication in supporting College Leadership
Highly organised with an ability to prioritise, multitask and meet deadlines
Demonstrated initiative and strong problem-solving skills with a proven ability to improve processes and practices
High level computing skills including the use of digital calendars, internet and email and the ability to utilise Outlook, Word, Excel and PowerPoint at an advanced level
Meticulous attention to detail
Self-directed and able to work without supervision as well as an ability to work collaboratively within a team environment
Ability to be flexible and work outside standard office hours when necessary
Commitment to our organisational values and to maintaining confidentiality
Current Working With Children Check
Desirable
Qualifications relevant to the role
Previous experience as a Personal or Executive Assistant in an education/not-for-profit environment will be looked upon favourably
The applicants will hold a Working With Children Card (Blue Card).
Applications to include a cover letter and detailed resume.