Full Time
Category: Other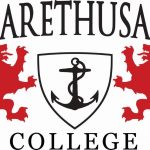 Website Arethusa College Arethusa College
Arethusa College
Arethusa College (QLD) is an independent, co-educational school catering for students from Year 7 to Year 12. Arethusa College provides an alternative approach to education for students where previous schooling in a mainstream setting has not been successful due to social, emotional, physical, educational, familial or situational difficulties. The College believes that engagement in education has the potential to empower marginalised students.
Arethusa's holistic programs aim to re-engage and support students who are experiencing a wide range of risks, challenges and difficulties, aiming to establish a pathway to their employment. By providing flexible learning environments, with targeted and diverse curriculum programs, Arethusa College strives to support and develop its students, both physically, emotionally, socially, spiritually and academically. All programs are underpinned by quality pedagogy, targeted literacy and numeracy development, 21st Century skills, design thinking and the development of responsible, global citizenship.
Arethusa College offers students a 'fresh start' and an alternative approach to education, seeking to develop each student's core knowledge and skills; as well as guiding them to develop and achieve both personal and career goals. The College provides supportive and educational programs to assist students' social, emotional and physical health.
Mission
Arethusa College is one school with many campuses that exist to reconnect disengaged students, by creating alternative educational communities that facilitate, 'Real Connections', 'Real Learning' & 'Real Futures'.
Values
Arethusa College is committed to creating a culture where we in practical ways 'Believe in our students', 'Where we Expect of them' and 'Where we Celebrate with them'.
The Role
The Human Resources Officer is responsible for providing support to the Human Resources Manager in the various Human Resource functions, including end-to-end recruitment, staffing, training and development, performance monitoring and employee advice.
This is a busy, diverse and sometimes demanding position that is people and service focussed. It requires the person to be able to think on their feet and be flexible due to the nature of the school environment. It requires the person to be able to communicate clearly and effectively with other staff, including teachers and Heads of Campus, volunteers and contractors.
The Human Resources Officer reports directly to the Human Resources Manager.
Key responsibilities include:
Provide support to the HR Manager
Provide support to employees on HR enquiries
Place Job Ads on various platforms
Review and manage applications
Arrange staff interviews on behalf of the Leadership Team
Coordinate and conduct staff onboarding across Campuses
Co-ordinate with the HR Manager and Executive Principal to send out new employee paperwork and follow up of this paperwork
Process of new employee paperwork and chasing any outstanding paperwork
Organise the issue of staff ID and photocopier cards to new employees or replacements cards for existing staff
Monitor and update staff and licences including obtaining copies for file
Monitor and update staff and volunteer First Aid and CPR certificates including obtaining copies for file
Co-ordinate First aid/CPR sessions for staff
Book and liaise with staff for personal professional development
Co-ordinate and liaise with Campuses regarding staff professional development
Manage staff database
Return to Work Coordinator
Full life cycle of Workers Compensation and Injury Case Management
Provide early intervention advice on new injury cases
Provide ongoing support to the injured employee
Develop and implement return-to-work plans in consultation with the relevant Head of Campus and employee
Monitoring of blue cards
Monitor and maintain expiry dates and details of blue cards for staff, volunteers and student placements through the database.
Volunteers/student placements
Co-ordinate with Head of Campuses for new volunteer & student placement
Process completed volunteer/student placement paperwork and liaise with Head of Campus when all paperwork has been processed
Monitor and update volunteer licences including obtaining copies for file
General Duties
Follows policies and procedures
Attend staff professional development and staff devotions where applicable
The successful applicant will demonstrate:
Previous HR Generalist experience in a busy environment (a school setting is desirable)
Moderate computing skills including MS Office
Ability to work independently and collaboratively within a team
Excellent communication skills
Well-developed organisational skills
Ability to use initiative and apply sound judgement
Ability to exercise discretion and sensitivity with confidential issues
Ability to manage competing deadlines
A calm manner under pressure
High standard of personal presentation
Be flexible and adaptable to change
The successful application will have:
A current Working with Children Check (Paid Blue Card) or be willing to obtain one prior to commencing
Open Drivers Licence
Include a cover letter and detailed resume with your application.