Other
Category: Support Staff – Education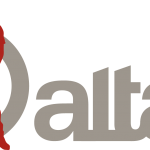 Website Alta-1 College
Alta-1 College, WA
Relief Education Assistant
This is an outstanding opportunity for passionate and talented Education Assistants with relevant experience to help support Alta-1 College staff and students through relief work.
When applying, please specify which of the following regions you are interested in interviewing for:
Perth Metro (Please specify: North, South or East Metro)
Katanning
Albany
Kununurra
If you are applying for the Perth Metro region, please specify which of the following Metro regions you are interested in:
North Metro (Mullaloo, Merriwa, Joondalup)
East Metro (Ellenbrook, Malaga, Belmont)
South Metro (Huntingdale, Cockburn, Port Kennedy)
The primary role of an Alta-1 Education Assistant is assisting the teacher in the delivery of the best possible education and duty of care for each student in the light of the values and objectives of Alta-1 College. This position reports directly to the campus teacher.
About Alta-1 College:
Transforming communities through justice, knowledge, recovery and hope.
Alta-1 College WA is an independent Christian, co-educational, CARE (Curriculum and Reengagement in Education) School of 800 students located in various locations across the state. As a College, we intentionally work with disengaged and disadvantaged young people who are considered educationally, behaviourally and socio-emotionally at-risk.
Alta-1 College is committed to providing a child-safe environment which safe-guards all students and is committed to promoting practices which provides safety, wellbeing and welfare of our children and young people
Key Responsibilities:
Assisting the Campus Teacher and the Learning Support Teacher
Working with individuals and small groups of students to implement tailored strategies under the guidance of the Learning Support Teacher and Campus Teacher
Extra-curricular involvement
About You:
A practicing Christian with regular church attendance, who is enthusiastic and passionate about helping young people.
Meet the requirements of a Working With Children Check and Nationally Coordinated Criminal History Check
Hold a relevant qualification in Education Support or General Education
Have previous experience working with students with diverse needs and / or learning disabilities.
Ability to determine and scaffold / accommodate and / or modify set tasks to tailor according to individual student needs
Demonstrate a high level of professionalism, confidentiality, interpersonal and organisational skills
Essential and desirable criteria to be considered for this role are as outlined in the Job Description located on our website, linked below.
Benefits of working for Alta-1 College:
Opportunities for career progression
Professional development
A fun and friendly Christian working environment
To Apply:
If you can see yourself joining the Alta-1team in this role, then please apply. To be considered, an application must include:
A separate document addressing the selection criteria,
A current resume and,
A currently dated and signed Pastoral Reference from your current church pastor.
Incomplete applications will not be considered for shortlisting.
You can locate the selection criteria within the Job Description located on our website: https://www.alta-1.com.au/employment/
Please submit your application via email to recruitment@alta-1.wa.edu.au specifying the region that you wish to apply for.