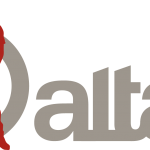 Website Alta-1 College
Regional Principal – ConnectEd Program
Full-Time Position – 18-month contract with possibility of extension
Start date – Negotiable
Location – Joondalup Head Office
Oversight – North (Joondalup) and South (Cockburn) hubs
Job Description and Application Requirements
About Alta-1 College and ConnectEd
Alta-1 College WA is an independent Christian, co-educational, CARE (Curriculum and Reengagement in Education) School of 800 students located in various locations across Western Australia. The College caters for students between 12 and 18 years of age and provides students a pathway to complete secondary education.
The College intentionally works with disengaged and disadvantaged young people who are considered educationally, behaviourally and socio-emotionally at-risk.
Alta-1 College was started in Western Australia in 2004 and is now a multi-campus school with nearly all Alta-1 campuses deliberately utilising the premises of an existing church community. In May 2015 Alta-1 College QLD was established and currently services 50 students.  Alta-1 College Western Australia has 19 campuses spread throughout the Perth metropolitan area, Great Southern and, recently, the Kimberley. The advertised role is West Australian focused.
ConnectEd is the College's special transitional programme, providing students with educational support at home as well as access to teacher and pastoral support designed to facilitate their re-engagement. Students are given the opportunity to attend a ConnectEd classroom at least once a week for two hours. Students are allocated a chaplain who will attend their home for two hours once a week to facilitate the Personal Recovery program. To be enrolled in the ConnectEd program the student must be able to provide documentation from a professional (GP, psychologist etc.) that supports the student's reasons for not being able to physically attend school. A team consisting of the teacher, chaplain, education assistant, student support services and a learning support teacher will all work in collaboration to assist the students in their education and recovery, with the goal to eventually transition them back into a regular classroom or other educational pathways.
The Opportunity
Alta-1 College is the largest CARE school in Australia. This is an outstanding opportunity for an experienced Christian professional to devote both their passion and skills to a new season of growth and success in changing lives.
Primary Role
The primary role of a Regional Principal within Alta-1 College is to provide leadership of a regional school comprised of a number of campuses and/or programs, the combination of which can and will change with the expansion of the College. Alta-1's regional model assumes a limit to the size of a Regional School to ensure that there will be effective oversight and management of the delivery of education and duty of care for each student and pastoral care of staff. A Regional School Principal is responsible to uphold the values and objectives of the Alta-1 System.
A Regional School Principal may also be allocated additional areas of responsibility across the whole College as needed and in accordance with the person's abilities and experience.
For more information regarding the nature of this role and its requirements, please see the job description located on our website: https://www.alta-1.com.au/employment/
How to Apply:
Applications must include:
a cover letter,
a statement addressing the Selection Criteria,
a current resume, and,
a written reference from your pastor.
Applications will be received by email and must be addressed to:
Aaron Gregory
Alta-1 College
recruitment@alta-1.wa.edu.au
Closing date is Monday 19 July 2021 at 4:00pm