Full Time
Category: Counsellor/Psychologist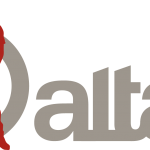 Website Alta-1 College
Alta-1 College, QLD
Psychologist/Clinical Psychologist Caboolture, Queensland
1.0FTE or Part Time (A part-time position may be negotiated for the preferred applicant)
January 2022 Commencement
About Alta-1
Alta-1 offers learning pathways to disengaged students across Australia. Our classroom and online programs deliver solutions that include community involvement, therapeutic and education outcomes.
Alta-1 is committed to changing the lives of disengaged students through a journey of belonging, self-transformation and offering hope for the future. A sense of belonging and safety live at the heart of Alta-1.
Every student is empowered to gain life skills to support growth on their journeys as individuals. The vision that drives Alta-1 is for our students to grow and succeed in life. Christian values underpin our call to ' change lives one at a time'.
About Alta-1 College QLD
Alta-1 College QLD is a multi-sited, independent, co-educational, Special Assistance School located in South-East Queensland. Presently, the College caters for approximately 75 young people aged 15-19 over two locations in Caboolture. The College has an outstanding staff team and is growing.
Alta-1 College is committed to providing a child-safe environment which safe-guards all students and is committed to promoting practices which provides safety, wellbeing and welfare of our children and young people.
The Opportunity
Do you have a heart for young people? Would you like the opportunity to help improve the lives of disadvantaged and disengaged teenagers?
We are currently looking for a Psychologist/Clinical Psychologist with relevant experience to join a dynamic multidisciplinary team of educators and support staff. The successful applicant will be responsible for the delivery of services consistent with the Alta-1 Therapeutic Services Model, which can be found in the Position Description available below.
The successful applicant will be responsible for:
Collaborating with the broader Student Services Team to provide high quality assistance to students.
Provision of therapeutic intervention to students with a wide range of presentations.
Provision of psychological and psychometric assessments.
Prepare variety of written materials, including reports and letters as required.
Provides assessments and brief interventions for students, in consultation with families and all relevant staff at the College.
About you
Essential requirements to be considered for the role:
A practicing Christian who is committed to maintaining a lifestyle consistent with Christian Profession.
Current registration with AHPRA.
Previous experience working with young people.
Willingness to work in a collaborative team environment.
For more information regarding the function and requirements of this role, please refer to the Selection Criteria and the Position Description located on our website, linked below.
Benefits of working for Alta-1 College
Salary based
Work in a small team environment to deliver life-transforming opportunities for students
How to apply
If you can see yourself becoming a member of the Alta-1 team and succeeding in this role, then please apply. To be considered, your application must include a cover letter addressing the selection criteria, a current resume, the names of three referees and a currently dated written reference from your pastor.
The selection criteria can be located in the job description on our website at https://www.alta-1.com.au/employment/
Please submit applications via email to admin@alta-1.qld.edu.au addressed to Mrs. Karen Clarke.
For further information regarding this role, please contact Matthew Vandepeer on (07) 5301 8008 or 0431 416 488.
Applications are due no later than 9:00am, Monday 29th November, 2021
Privacy Notice
In applying for this position, you will be providing Alta-1 College QLD with personal information. We can be contacted by phone at (07) 5301 8008, or by email at admin@alta-1.qld.edu.au
If you would like a copy of the Employment Collection Notice or Privacy Policy, please email admin@alta-1.qld.edu.au